Professional Painting & Decorating Services
VPC PAINTING & DECORATING SERVICES
Does your home need a new paint job? UK weather is tough on homes and your home is your number one investment: it needs to be protected. Whether it is to prevent wood rot, stop moisture from penetrating into your walls, or just beautify your investment, VPC  Painting Services can help!
Painting by yourself can be a huge hassle. When you hire us as your painting contractor, your paint job will be finished in a fraction of the time. You'll get beautiful, professional results at a very affordable price.
Do you need an office building, restaurant, church or other community building painted? Consider the advantage of saving money by hiring a team of competent, energetic and skilled professionals.
VPC Painting was started with the idea of giving businesses affordable painting prices along with other removals and cleaning services
VPC Removals & Cleaning is a business you can trust. Through us, you will have access to skilled and dedicated commercial painters who are as thorough as any professional painters in the industry.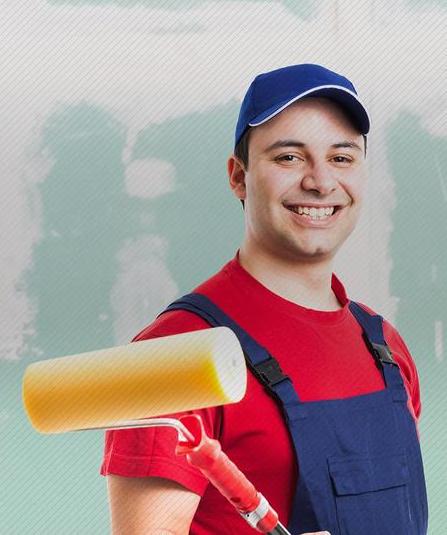 VPC London started painting services back in 2016 after many years experienced in Removal Services & Cleaning services . Since that has been providing commercial and domestic painting services all over the UK. we have successfully served thousands of customers locally, and nationally .
Our painters pay close attention to every detail. To ensure that your property looks as professional as possible, they use the following techniques to prepare the surface:
Power Washing: This process removes dirt, mildew, and failing paint
Scraping: All areas of excess failing paint receive a full scrape
Sanding: All areas where paint has peeled receive a feather sand to prevent moisture penetration and improve final appearance of your home
Priming: We'll coat the area with primer to prepare it for its first coat of paint.
We pride ourselves on the quality of our work, so we'll always follow each of these steps. Your home will look fantastic after our Calgary, Vancouver, or any of our house painters have finished. You will be provided with Daily Progress Reports.
Whether you need an indoor or outdoor paint job for your commercial building, our team has a thorough process to ensure you get our best work. Here's what we'll do:
Survey the job site and assess needs
Prepare the surface to be painted
Spot prime needed areas
Paint or stain the surface
Clean up the site
Review the completed job
The timing depends on the size of your project, but expect our painters to do a high quality job in the shortest amount of time possible and on consecutive days (weekends or overnight if need be) so there will be little to no inconvenience for your business
Covering every postcode in Slough , Gerrard Cross , Windsor ,  Langley , Maidenhead , Beaconsfield , High Wycombe , Woking , Reading , Bracknell , Ascot ,Burnham & all Berkshire , Sunbury , Watford , Northampton , Milton Keynes , all London and surrounding areas, we are committed to providing the most comprehensive range of commercial and domestic painting solutions to our customers. We are a leading services provider company based in Slough , London and  Milton Keynes.
With an extensive network spread throughout the UK, we serve our customers locally and nationally. Our highly professional and friendly team of experts has been trained to provide every customer with a very personalised experience.
WHAT OUR CUSTOMERS SAY ABOUT US?
House Removal
★★★★★
"
Thanks vpc london for helping me out .
"
IKEA Delivery
★★★★★
"
It was good they arranged urgent delivery for me.
"
House clearance
★★★★★
"
they did good job for my house rubbish clearance. i would recommend them
"
House Removal
★★★★★
"
Fantastic, no drama move. Many thanks , you guys were professional, polite and efficient. Made moving a great experience, thank you.
"
Furniture Delivery
★★★★★
"
They moved 3 big leather sofa , was very professional .thank you guys
"
Office Move
★★★★★
"
Team was awesome! We are happy with the move and will definitely use them next.
"
GET A FREE QUOTE REQUEST
GET A QUOTE FORM VPC PAINTING AND DECORATING SERVICES